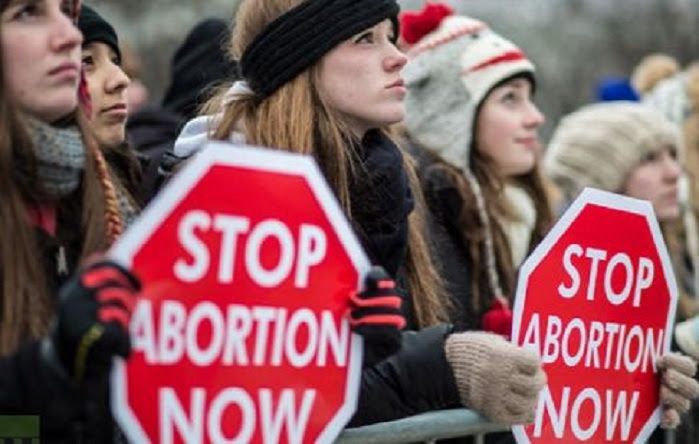 LifeNews.com Pro-Life News Report

Thursday, May 13, 2021

Top Stories
• Nancy Pelosi: I Should Receive Communion Even Though I'm Pro-Abortion
• Texas Legislature Passes Bill to Ban Abortions When Unborn Baby's Heart Begins Beating
• 80 Members of Congress Tell Supreme Court to Uphold Law Banning Abortions on Babies With Down Syndrome
• West Virginia Legislator Switches From Democrat to Republican Because Democrats are Pro-Abortion
More Pro-Life News
• High School Puts Teacher on Leave After Inviting Pro-Life Group to Address Health Class
• Catholic Bishop Slams Abortion: "Society is Regressing" When the "Killing of Babies" is Allowed
• 28th Texas City Bans Abortion, Declares Itself a "Sanctuary for the Unborn"
• 22 States Ask Supreme Court to Uphold Law Banning Abortions on Babies With Down Syndrome
• Scroll Down for Several More Pro-Life News Stories
Speaker Nancy Pelosi says she should be able to get communion even though she is a pro-abortion Catholic.
The Texas state legislature passed a bill Thursday ban abortions once an unborn baby's heart begins beating.
More than 80 members of Congress asked the U.S. Supreme Court this week to uphold an Arkansas law that prohibits discriminatory abortions on unborn babies with Down syndrome.
Pro-life voters are leaving the Democratic Party in growing numbers as its leaders abandon all common ground to court donations from the billion-dollar abortion industry.
A South Bend, Indiana teacher is being punished this week after inviting a pro-life organization to give a presentation to a high school health class.
Catholic Archbishop Charles Scicluna of Malta urged the country's parliament Thursday not to regress by allowing the "killing of babies" in abortions.

The city of Poynor, Texas just became the 28
th
in the nation to protect unborn babies by passing a Sanctuary for the Unborn ordinance.
Mississippi Attorney General Lynn Fitch led 22 states Thursday in urging the U.S. Supreme Court to uphold an Arkansas law that protects unborn babies with Down syndrome from abortion.