LifeNews.com Pro-Life News Report

Monday, November 12, 2018
Having problems reading this email? To read the news, visit LifeNews.com.
Top Stories
•
Michelle Obama Trashes Women Who Voted for Trump: You Support a "Misogynist"
•
New Planned Parenthood CEO: "I Plan to Expand" Abortions. We Have a "More Imperative" to Kill Babies
•
Abortion Activist Sarah Silverman: Trump Supporters are a Cult, "Cults Don't Know They're Cults"
•
WATCH: Horrible Pro-Abortion Ad Shows Beautiful Newborn Baby, Says It's OK to Abort Her
More Pro-Life News
•
Pro-Abortion Andrew Gillum Withdraws Concession, But Pro-Life Ron DeSantis Leads as Florida Recount Begins
•
Pro-Abortion Democrat Stacey Abrams Sues to Take Away Election Victory From Pro-Life Brian Kemp
•
Kyrsten Sinema, Who Supports Abortion Up to Birth, Now Leads Pro-Life Martha McSally in Arizona
•
Facebook Fires Pro-Trump Employee Who Made Large Donation to Conservative Group
•
Scroll Down for Several More Pro-Life News Stories
The last half of the special was split between a rant session against President Trump and both Michelle and Barack's legacies.
Looking for an inspiring and motivating speaker for your pro-life event? Don't have much to spend on a high-priced speaker costing several thousand dollars? Contact news@lifenews.com about having LifeNews Editor Steven Ertelt speak at your event.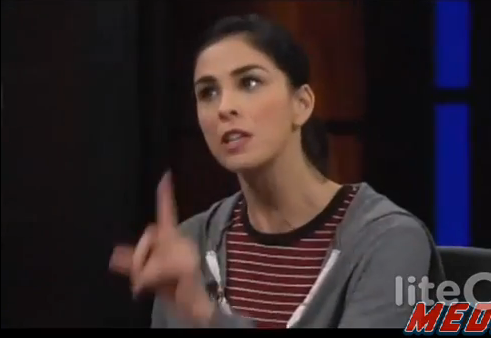 Georgia Democrat Stacey Abrams filed another lawsuit pertaining to the state's gubernatorial race Sunday, still hoping to force a runoff election against Republican Brian Kemp.
Click to Read at LifeNews.com