LifeNews.com Pro-Life News Report

Tuesday, March 31, 2020

Top Stories
•
Appeals Court Allows Texas to Ban Abortions, Saving Babies and Helping Coronavirus Patients
•
Indiana Governor Bans Killing Babies in Abortions to Save Medical Resources to Fight Coronavirus
•
West Virginia Gov Bans Killing Babies in Abortions to Save Medical Resources to Fight Coronavirus
•
Seven Christians Arrested for Praying Outside Abortion Center, Trying to Save Babies
More Pro-Life News
•
"Pro-Life" Wyoming Governor Defends Vetoing Bill to Care for Babies Who Survive Abortions

•
21 Democrat AGs Demand Trump Allow Killing More Babies in Abortions During Coronavirus
•
Abortion Clinic Kills Babies From Multiple States, Potentially Exposes Coronavirus Nationwide
•
15 Years Ago Terri Schiavo Died After They Starved Her to Death for 13 Days. We Will Never Forget Her
•
Scroll Down for Several More Pro-Life News Stories

The Fifth Circuit Court of Appeals has temporarily halted a lower court ruling that stopped Texas officials from banning abortions to help conserve medical resources to combat the coronavirus.
Indiana Governor Eric Holcomb has banned abortions in the state in order to preserve medical resources to help fight the coronavirus.
Add West Virginia to the list of states where the governor has banned abortions, along with other non-essential medical procedures, to help fight the coronavirus by conserving medical supplies.

Wyoming Gov. Mark Gordon defended his decision Friday to veto a bill that would have ensured babies who survive abortions receive basic medical care.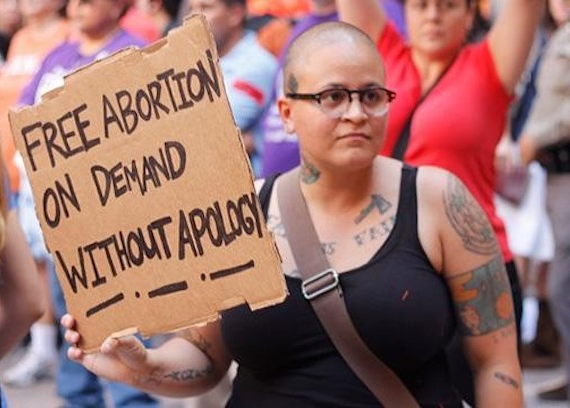 It's hard to believe anyone would want more human lives to be lost, especially during a global pandemic.
Bedlam broke out at a Wichita, Kansas, abortion facility as one man was arrested for stealing property from a pro-life leader Mark Gietzen, and another police report was filed when the clinic security guard gave him a bag of vomit from a sick woman who was inside the very busy Trust Women abortion business.
Can it possibly be that long ago? Today is the fifteenth anniversary of the grotesque death by starvation and dehydration of Terri Schindler Schiavo.