LifeNews.com Pro-Life News Report

Tuesday, December 20, 2016
For pro-life news updated throughout the day, visit LifeNews.com.
Top Stories

• This Little Miracle Baby Survived an Abortion at 31 Weeks
• 49% of Americans Said Abortion Affected Their Vote for President. Guess Who They Supported
• Planned Parenthood Abortion Clinic CEO Says Killing Babies "is Just No Fun Anymore"
• Abortion Activists Sing Sacrilegious Christmas Carols: "Hark! The Nasty Women Sing, Glory to the Nuva Ring"


More Pro-Life News
• Why One Radical Abortion Activist Changed Her Mind: "I Made a Huge Mistake"
• Top Democrat Says Defunding Planned Parenthood Abortion Biz is a "Huge Mistake for Families"
•
Baby Born Twice: Lynlee Was Removed From the Womb at 23 Weeks to Remove Tumor, Then Returned
• Adorable Web Site Compares Your Unborn Baby's Size to Your Favorite Things
• 31 Abortion Clinics Closed in 2016, 76% of All Abortion Clinics Open in 1991 Have Shut Down
• Washington D.C. Mayor Signs Bill Legalizing Assisted Suicide, Will Target Blacks and Lead to Abuses
• Abortion Clinics Caught Paying Staff Six-Figure Salaries and Huge Bonuses
• Ohio Governor John Kasich Signs Bill Making Assisted Suicide a Felony
• Dominican Republic President Vetoes Bill to Ban All Abortions and Protect Unborn Children
• Inmate Complains Prison Officials Didn't Help Her Abort Her Baby
• Euthanasia Activists' Convictions Upheld After They Killed a Healthy Person in an Assisted Suicide

Please help LifeNews with a donation for our End of the Year $50,000 fundraising campaign!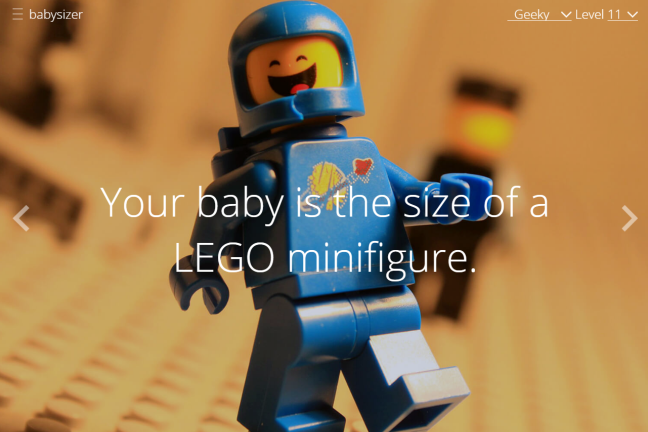 Inmate Complains Prison Officials Didn't Help Her Abort Her Baby