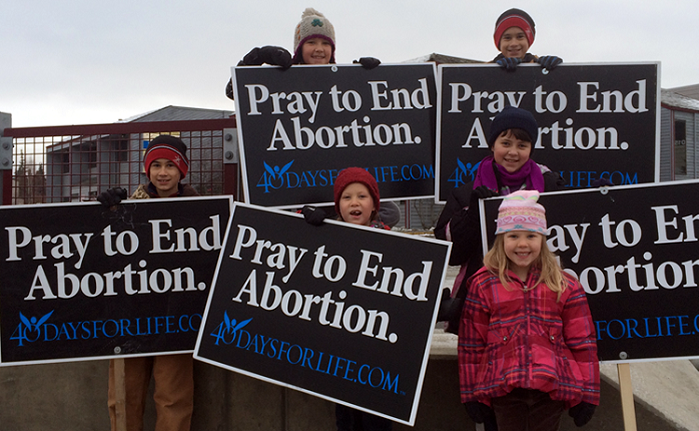 LifeNews.com Pro-Life News Report

Wednesday, December 19, 2018

Having problems reading this email? To read the news, visit LifeNews.com.
Top Stories
•
Cecile Richards Celebrates the "Sheer Joy" of Ireland Killing Babies in Free Abortions
•
Abortion Activist George Soros Named Person of the Year for "Defending Democracy"
•
President Trump Should Fire NIH Director for Pushing Research With Aborted Baby Parts
•
Planned Parenthood President Leana Wen Says Abortion is a "Basic Human Right"
More Pro-Life News
•
Some Days This Abortionist Delivers Babies, Other Days She Kills Them
•
Every Christmas for Seven Years Mary Wagner Has Been Jailed for Saving Babies From Abortion. Not This Year
•
19 States Ask Supreme Court to Uphold Ban on Abortions on Babies With Down Syndrome
•
Government Tells Christian Adoption Agency: Violate Your Beliefs or Stop Helping Kids
•
Scroll Down for Several More Pro-Life News Stories
Please support LifeNews.com with a year-end donation. We are at 39% of the $35,000 we need for our 2019 goal!
Former Planned Parenthood CEO Cecile Richards celebrated with Irish abortion activists Wednesday after the country voted to legalize the killing of unborn babies up to six months in abortions.
Click to Read at LifeNews.com
MORE PRO-LIFE NEWS FROM TODAY
Looking for an inspiring and motivating speaker for your pro-life event? Don't have much to spend on a high-priced speaker costing several thousand dollars? Contact news@lifenews.com about having LifeNews Editor Steven Ertelt speak at your event.