Urgent Prayer to Jeanneane Maxon Needed!

December 22, 2015



Dear Friends,

Our dear friend, Jeanneane Maxon, urgently needs your prayers! She has been suddenly diagnosed with brain cancer and is scheduled for surgery to remove a tumor the size of a lime from her brain tomorrow morning at 8:00 a.m. Central Time.

As you may know, Jeanneane has poured her life out on behalf of the babies, and has been a true friend to Operation Rescue. Now we need to be there for her!

Jeaneanne is currently hospitalized at the UT Southwestern Medical Center, located at 5323 Harry Hines Blvd, Dallas, TX 75390. Right now, she is in Room 509, but that will change tomorrow morning.

Jeanneane has asked for prayer for her surgeons, Dr. Neepa Patel and Dr. Bruce Mickey. They are being very positive about Jeaneane's chances for a full recovery, but this will be a long convalescence with additional treatment expected, so ongoing prayer for her is essential!




After her surgery and an expected week in Intensive Care, Jeanneane will be recovering at the home of her sister and brother-in law.

This family is experiencing unexpected expenses as a result of Jeanneane's sudden diagnosis and impending surgery. We are asking you to help this family out as well as they care for Jeanneane's needs.

Please send Walmart, Target, CVS, Dallas-area restaurant, Amazon, iTunes, Toys 'R Us (for nephews for Christmas as they spend time with Aunt Jeanneane at the hospital) GIFT CARDS to their address:

You may ship a care package to Jeanneane (using above address) with any of the following: pajamas, magazines, candy, interesting articles, iTunes gift cards (so she can order movies) -- and anything else encouraging!

Please pass on prayer requests for her on Social Media. We need to get #TeamJeanneane praying, especially tomorrow as she undergoes surgery!

Thanks so much for your prayers on behalf of our precious sister and your support for her needs and the needs of her family!

Many blessings!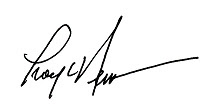 ________________________________


ORDER ABORTION FREE




The new book,

Abortion Free

by Troy Newman and Cheryl Sullenger, tells step by step how to make your community abortion free! It is available for order at

Amazon.com.

________________________________
________________________________
About Operation Rescue®

Operation Rescue is one of the leading pro-life Christian activist organizations in the nation and has become a strong voice for the pro-life movement in America.
Operation Rescue is now headquartered in a former abortion clinic that it bought and closed in 2006. From there, Operation Rescue launches its innovative new strategies across the nation, exposing and closing abortion clinics through peaceful, legal means. Its activities are on the cutting edge of the abortion issue, taking direct action to stop abortion and ultimately restore legal personhood to the pre-born in obedience to biblical mandates. Click here to support Operation Rescue.
Click here to make a secure donation online
.
________________________________
Web site:
www.operationrescue.org
E-mail:
info.operationrescue@gmail.com







Operation Rescue

|

P.O. Box 782888

|

Wichita

|

KS

|

67278