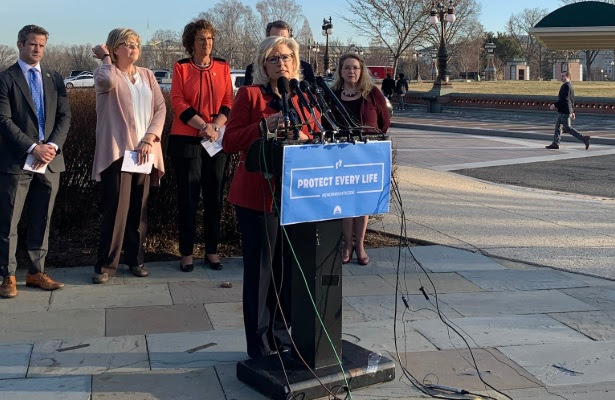 LifeNews.com Pro-Life News Report
Having problems reading this email? To read the news, visit LifeNews.com.
Top Stories
•
Beto O'Rourke Announces He is Running for President, Co-Sponsored Bill for Abortions Up to Birth
•
House Democrats Block Bill to Stop Infanticide For 18th Time, Refuse Care for Aborted Babies Born Alive
•
Pro-Abortion Beto O'Rourke Wants to Pack Supreme Court With More Liberal Judges
•
Scientists Call for Ban on Genetic Engineering of Unborn Babies and "Designer Babies"
More Pro-Life News
•
Kentucky Legislature Passes Bill to Ban Abortions on Babies With Down Syndrome
•
Vermont Amendment Would Legalize Abortions Up to Birth, Baby "Shall Not Have Independent Rights Under Law"
•
VP Mike Pence's Daughter: Abortion is "Oppression in Its Barest Form" Against "The Weaker Members of Society"
•
MAC and Benefit Cosmetics Donate Millions From Makeup Purchases to Planned Parenthood Abortion Biz
•
Scroll Down for Several More Pro-Life News Stories
MORE PRO-LIFE NEWS FROM TODAY
Looking for an inspiring and motivating speaker for your pro-life event? Don't have much to spend on a high-priced speaker costing several thousand dollars? Contact news@lifenews.com about having LifeNews Editor Steven Ertelt speak at your event.