Truth Trucks Roll In Denver As An Abortion Survivor Boldly Proclaims the Personhood of the Pre-Born


August 25th, 2008

Denver, CO - A young woman who survived an abortion when she was just 4 ½ months gestation gives her testimony and boldly proclaims the personhood of the pre-born at a youth rally yesterday, while the Truth Trucks rolled throughout the city as the Democratic National Convention was about to commence.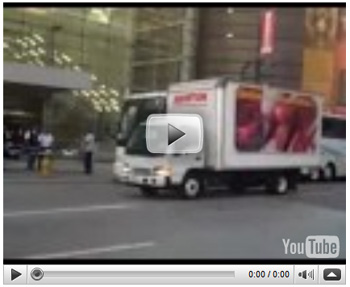 Today's video reports from Operation Rescue include:
Truth Trucks Roll
Convention Outreach
Abortion Survivor's Testimony
Abortion Survivor Forgives Obama
Click here to view all the video reports.
________________________________
About Operation Rescue
Operation Rescue is one of the leading pro-life Christian activist organizations in the nation. Operation Rescue recently made headlines when it bought and closed an abortion clinic in Wichita, Kansas and has become the voice of the pro-life activist movement in America. Its activities are on the cutting edge of the abortion issue, taking direct action to restore legal personhood to the pre-born and stop abortion in obedience to biblical mandates. Click here to make a secure donation online.
________________________________
Web site: www.operationrescue.org
E-mail:
info@operationrescue.org