Advisory: Background Of Troubled CA Abortion Chain Available As Jury Selection Begins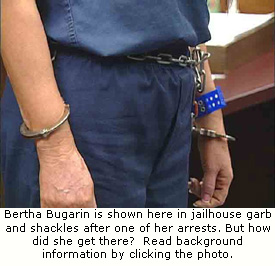 Los Angeles, CA - As jury selection begins today in the Los Angeles trial of unlicensed abortionist Bertha Bugarin, some history is in order concerning her shoddy and illegal abortion business, Clinica Medica Para La Mujer De Hoy. The narrative contained in the link below was prepared by Operation Rescue to help readers better understand the people and the circumstances that have led to the current criminal proceedings against Ms. Bugarin.
While we have included some details of the horrific nature of her abortion business, the information Operation Rescue has on file is far too voluminous to be included in total. What you are about to read is just the tip of the iceberg.
Background: History Of The Notorious Clinic Medica Para La Mujer De Hoy Abortion Chain
________________________________
About Operation Rescue®

Operation Rescue is one of the leading pro-life Christian activist organizations in the nation. Operation Rescue recently made headlines when it bought and closed an abortion clinic in Wichita, Kansas and has become the voice of the pro-life activist movement in America. Its activities are on the cutting edge of the abortion issue, taking direct action to restore legal personhood to the pre-born and stop abortion in obedience to biblical mandates. Click here to support Operation Rescue.

________________________________
Web site: www.operationrescue.org
E-mail: info@operationrescue.org