During this Thanksgiving season, it seemed appropriate to share some of the things for which we are particularly grateful. God has granted many victories over the past year that have helped save lives and bring public attention to the seedy-underbelly of the abortion industry.
Just in the last week:
* Eve Surgical Center in Los Angeles, the clinic where the grisly partial birth abortion method was invented, has permanently closed.
* Geron, a biotech lab in Menlo Park, CA, which was the first to engage in life-destructive human-embryonic experimentation, has abandoned its human embryo program for good.
* The only abortion clinic in Santa Fe has announced its closure by the end of the year.
* Two more Michigan abortion clinics have been ordered closed by the State Attorney General for illegal dumping of aborted baby remains and for operating illegally, bringing the number of abortion clinics closed by the state this year to three.
In addition, we have several projects that are bearing fruit. Here are just a few:
* An undercover investigation into Texas abortion clinics has netted fines for two abortion clinics and disciplinary hearings for 10 Texas abortionists.
* A complaint filed in 2006 against former Tiller associate Ann Kristin Neuhaus resulted in a recent six days of hearings. If found to have made improper late-term abortion referrals, Neuhaus faces license revocation.
* We continue to work behind the scenes with informants in our Abortion Whistleblowers program that is offering a $25,000 reward for information leading to the arrest and conviction of abortionists who are breaking the law.
* We continue to investigate and expose efforts by the Sebelius Administration to thwart the criminal case against Planned Parenthood in Kansas. (We will be revealing more on this next week, so stay tuned!)
* We are exposing Medicaid financing of abortions, including late-term abortions for no medical reason or to exterminate babies diagnosed with Down syndrome - to the tune of thousands of tax dollars per abortion. These investigations are being used to urge an end to tax-funded abortions.
We are very grateful for the privilege of working to save lives and stop the atrocity of abortion, but we could not do it without the generosity of our faithful supporters.
For you we particularly give thanks!
If you are thankful for the work of Operation Rescue, please send a generous Thanksgiving gift to OR today!  
Operation Rescue runs on a very tight budget, and every dollar is needed if we are to press on with our current projects and launch some exciting new projects that are in the hopper for the new year.
But we cannot do it without YOU!
Again, thank you for your support and prayers. Please use this link to give your much-needed Thanksgiving gift to Operation Rescue now.  
May you and your family have a blessed Thanksgiving!
For the voiceless,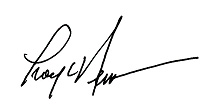 Troy Newman
President
Order the powerful documentary "Bloodmoney" today!
For every DVD purchased Operation Rescue will receive $5 that will go to help us in our work to end abortion.
________________________________
About Operation Rescue®
Operation Rescue is one of the leading pro-life Christian activist organizations in the nation and has become a strong voice for the pro-life movement in America. Operation Rescue is now headquartered in a former abortion clinic that it bought and closed in 2006.  From there, Operation Rescue launches its innovative new strategies across the nation, exposing and closing abortion clinics through peaceful, legal means. Its activities are on the cutting edge of the abortion issue, taking direct action to stop abortion and ultimately restore legal personhood to the pre-born in obedience to biblical mandates. Click here to support Operation Rescue.  
Click here to make a secure donation online
.
________________________________
Web site:
www.operationrescue.org
E-mail:
info.operationrescue@gmail.com