Matt C. Abbott
In light of the recently-released film Man of Steel – which, despite its Christian references, was a disappointment for me (click here for a spot-on review by Catholic film critic Steven D. Greydanus) – I thought it'd be nice to briefly feature three real-life superheroes, one of whom is still living but seriously injured.

Click here to read this article:
http://www.renewamerica.com/columns/abbott/130618
The first superhero is Michael Patterson.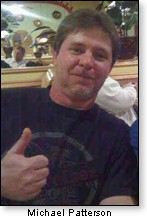 From a June 11, 2013 article in the Rome News-Tribune (excerpted; click here to read the full article):
The second superhero is Father Vincent Capodanno.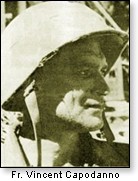 From the website VincentCapodanno.org (excerpted; click here to read the full article):
The third superhero is Father Emil J. Kapaun.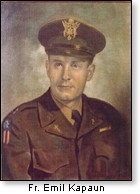 A brief bio from the website FrKapaun.org (slightly edited):
Of course there have been many, many other real-life (male and female) superheroes.

God bless them all.
---
Matt C. Abbott is a Catholic columnist with a Bachelor of Arts degree in Communication, Media and Theatre from Northeastern Illinois University in Chicago, and an Associate in Applied Science degree in Business Management from Triton College in River Grove, Ill. He has worked in the right-to-life movement and is a published writer focused on Catholic and social issues. He can be reached at mattcabbott@gmail.com.