BREAKING NEWS! Two of Gosnell's Abortion Workers Plead Guilty to Murder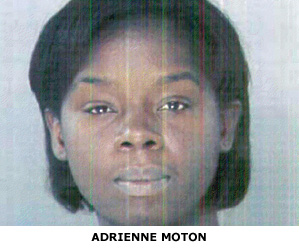 Philadelphia, PA - The Associated Press is reporting that two former employees of late-term abortionist Kermit Gosnell have pled guilty of 3rd degree murder for their parts in the deaths of an abortion patient and one baby born alive during a failed late-term abortion.
This is the first time that an abortion worker has been guilty of murder for killing a baby. Adrienne Moton admitted her part in the murder of one baby. Sherry West pled guilty for helping to drug Karanaya Mongar to death during an abortion. Neither women had any medical training or licensing.
The pair also pled guilty to lesser charges, including participating in a corrupt organization.
Gosnell, who ran a filthy "house of horrors" abortion mill in Philadelphia has been charged with 8 counts of murder and is awaiting trial. Moton and West may testify against his as part of their plea agreement.
"As disturbing as this case is, we know that what went on at Gosnell's abortion mill is little different than what goes on at late-term abortion mills around the country," said Newman. "We look forward to a full airing of the evidence in a court of law so American can come face to face with the atrocity of abortion. Maybe if we finally have a public airing of the truth about what goes on inside abortion clinics, Americans will stop tolerating the barbaric, unnecessary, and outdated practice. This case serves as a warning to abortionists who break the law. Sooner or later you will get caught."
View photos of Gosnell's victims.  
Read full story from the Associated Press
For every DVD purchased Operation Rescue will receive $5 that will go to help us in our work to end abortion.
________________________________
About Operation Rescue®
Operation Rescue is one of the leading pro-life Christian activist organizations in the nation and has become a strong voice for the pro-life movement in America. Operation Rescue is now headquartered in a former abortion clinic that it bought and closed in 2006.  From there, Operation Rescue launches its innovative new strategies across the nation, exposing and closing abortion clinics through peaceful, legal means. Its activities are on the cutting edge of the abortion issue, taking direct action to stop abortion and ultimately restore legal personhood to the pre-born in obedience to biblical mandates. Click here to support Operation Rescue.   
Click here to make a secure donation online
.
________________________________
Web site:
www.operationrescue.org
E-mail:
info.operationrescue@gmail.com