LifeNews.com Pro-Life News Report

Thursday, May 2, 2019

Having problems reading this email? To read the news, visit LifeNews.com.
Top Stories
•
President Trump Issues New Pro-Life Rules Protecting Doctors and Nurses From Having to Do Abortions
•
Democrat Defends Aborting "Retarded" Babies: "Some Kids are Unwanted, You Kill Them Now or Kill Them Later"
•
Nancy Pelosi and Democrats Block Bill to Stop Infanticide For 36th Time, Refuse Care for Babies Born Alive
•
President Trump: "Every Child, Born and Unborn, is a Sacred Gift From God"
More Pro-Life News
•
Democrat Doubles Down on Defending Aborting "Retarded" Babies: It's a "Mother's Choice" to Kill Her Baby
•
Senator Michael Bennet Announces Presidential Bid, He Supports Abortions Up to Birth and Infanticide
•
Covington Teen Nicholas Sandmann Sues NBC and MSNBC for $275 Million For Smearing Him
•
Journalism Institute Funded By George Soros Falsely Claims 29 Conservative News Outlets are Fake News
•
Scroll Down for Several More Pro-Life News Stories
Today, on the National Day of Prayer, President Donald trump issued new rules that further protect doctors, nurses and medical professionals who don't want to be forced to do abortions or refer for them.
Click to Read at LifeNews.com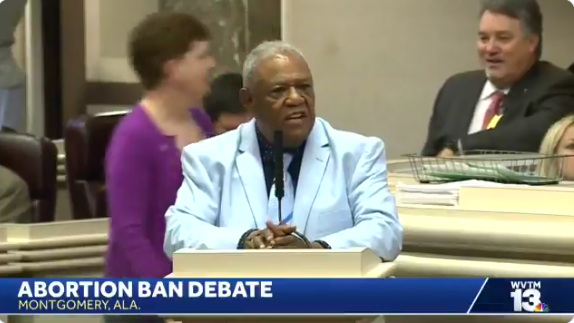 MORE PRO-LIFE NEWS FROM TODAY
Looking for an inspiring and motivating speaker for your pro-life event? Don't have much to spend on a high-priced speaker costing several thousand dollars? Contact news@lifenews.com about having LifeNews Editor Steven Ertelt speak at your event.