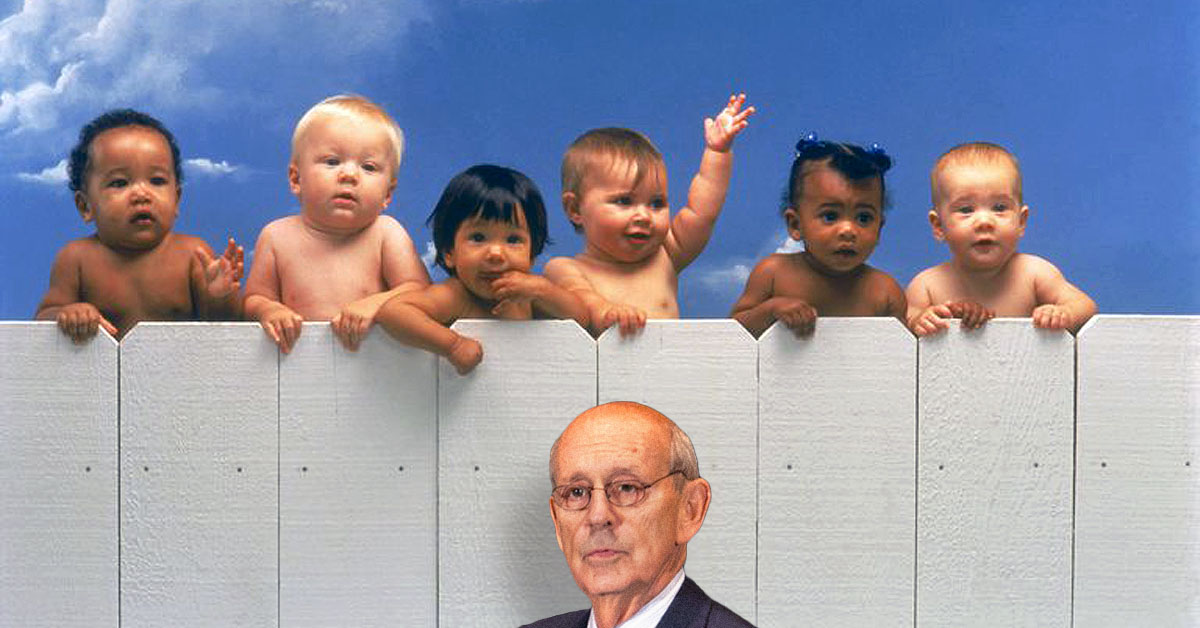 The Babies in the 'Breyer Patch'
By Judie Brown
It is "dangerous," Breyer concluded, "to overrule a decision only because five members" of the court disagree with it. "Today's decision can only cause one to wonder which cases the Court will overrule next." And if there were any doubt which cases Breyer was alluding to in this dark denouement, he cited the portion of

Planned Parenthood v. Casey

that explained why

Roe

should be upheld. The justice has hoisted a red flag, alerting the country that the court's conservative majority is preparing an assault on the right to abortion access.
So, what is all the ridiculous wailing and flailing really about? Well, the following examples sure make us wonder!
"the Kansas Constitution protects a woman's right to an abortion. . . . The landmark ruling now stands as the law of the land in Kansas with no path for an appeal. Because it turns on the state's Constitution, abortion would remain legal in Kansas even if the Roe v. Wade case that established a national right to abortion is ever reversed by the U.S. Supreme Court."
"would make an abortion and attempted abortion a felony. Exceptions would be allowed if the mother's life is at risk."
Example number three: In Oklahoma,
"the Oklahoma Supreme Court

ruled Tuesday

that a state law restricting access to drug-induced abortions is unconstitutional, the latest decision by the state's highest court striking down restrictions on abortions adopted by the Republican-controlled Legislature."
We know that preborn children must not be caught in the thorny web of the Breyer Patch.
These babies are members of our human family. Each human being from his beginning is created in the image and likeness of God, Who has ruled that abortion is a crime. Thou shalt not kill is not an idea; it is a law!
It is incumbent upon each of us to fight for the babies—in the IVF lab, inside his mother, and after birth. This is the way to kill the deadly thorny weeds of abortion-mindedness and propaganda, not only in the Breyer Patch but throughout the culture of death.