Fox News to Air Special on Planned Parenthood Body Parts Scandal Friday featuring Troy Newman


September 2, 2015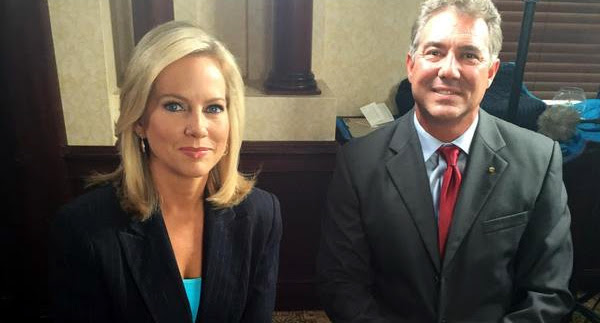 Washington, DC - Fox News has produced a one-hour special called "Planned Parenthood: The Hidden Harvest" that will be hosted by Shannon Bream. It is scheduled to air on the Fox News Channel on Friday, September 4, 2015, 10:00 p.m. Eastern. (Check your local listings.)

Troy Newman, President of Operation Rescue and board member for the Center for Medical Progress, was interviewed by Ms. Bream for the news special.
Here is Fox News' official promotional:
This summer, a series of secretly recorded videos have exposed a business in fetal tissue. Already a number of politicians have called for the defunding of Planned Parenthood, a primary target of the sting, while others support the organization and call this just another salvo in the War on Women. The Fox News Reporting special Planned Parenthood - Hidden Harvest delves into the controversy, featuring exclusive new details about the making of those videos, and investigating an industry and field of scientific research that many didn't even know existed.
The
Center for Medical Progress
conducted a multi-year journalistic study focusing on Planned Parenthood's sale of aborted baby tissue. CMP Executive Director and Project Lead, David Daleiden went and his team went deep undercover posing as representatives of a biologic company. The undercover videos he has so far released has Planned Parenthood reeling under the worst scandal in the organization's 100-year history.
These powerful videos have prompted three Congressional investigations and over a dozen state investigations, as well as criminal investigations into Planned Parenthood's body parts business. In addition five states, Alabama, Louisiana, New Hampshire, Arkansas, and Utah have taken steps to defund Planned Parenthood at the state level.

"Fox News produced an excellent special on the Kermit Gosnell case and I am excited to be a part of what promises to be another extraordinary production," said Newman. "Please invite everyone you know to watch the Fox News special on Friday evening or set it on the DVR!"

________________________________


ORDER ABORTION FREE




The new book,

Abortion Free

by Troy Newman and Cheryl Sullenger, tells step by step how to make your community abortion free! It is available for order at

Amazon.com.

________________________________
________________________________
About Operation Rescue®

Operation Rescue is one of the leading pro-life Christian activist organizations in the nation and has become a strong voice for the pro-life movement in America.
Operation Rescue is now headquartered in a former abortion clinic that it bought and closed in 2006. From there, Operation Rescue launches its innovative new strategies across the nation, exposing and closing abortion clinics through peaceful, legal means. Its activities are on the cutting edge of the abortion issue, taking direct action to stop abortion and ultimately restore legal personhood to the pre-born in obedience to biblical mandates. Click here to support Operation Rescue.
Click here to make a secure donation online
.
______________________________
__
Web site:
www.operationrescue.org
E-mail:
info.operationrescue@gmail.com



Operation Rescue

|

P.O. Box 782888

|

Wichita

|

KS

|

67278