Where Do Aborted Baby Remains Go? Some Went Here.


September 22, 2015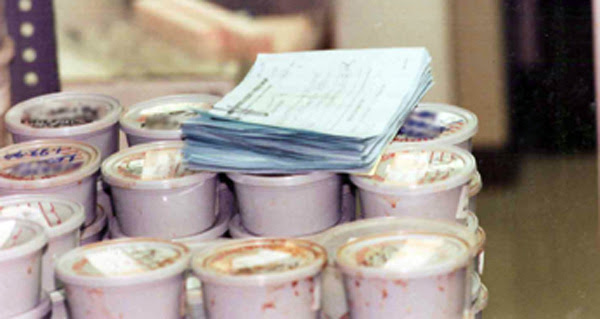 San Diego, CA - It was 1998. The largest abortion clinic in the San Diego area at that time was the Family Planning Associates abortion clinic in La Mesa, California.

Abortionist James Long worked for FPA conducting about 200 abortions each and every week at the high volume facility located on the second floor of a very large medical complex.

As a former sidewalk counselor at that facility, I often wondered what happened to the babies aborted there.

Then one day, I got the answer.
________________________________


ORDER ABORTION FREE




The new book,

Abortion Free

by Troy Newman and Cheryl Sullenger, tells step by step how to make your community abortion free! It is available for order at

Amazon.com.

________________________________
________________________________
About Operation Rescue®

Operation Rescue is one of the leading pro-life Christian activist organizations in the nation and has become a strong voice for the pro-life movement in America.
Operation Rescue is now headquartered in a former abortion clinic that it bought and closed in 2006. From there, Operation Rescue launches its innovative new strategies across the nation, exposing and closing abortion clinics through peaceful, legal means. Its activities are on the cutting edge of the abortion issue, taking direct action to stop abortion and ultimately restore legal personhood to the pre-born in obedience to biblical mandates. Click here to support Operation Rescue.
Click here to make a secure donation online
.
________________________________
Web site:
www.operationrescue.org
E-mail:
info.operationrescue@gmail.com







Operation Rescue

|

P.O. Box 782888

|

Wichita

|

KS

|

67278