House Speaker John Boehner to Resign


September 25, 2015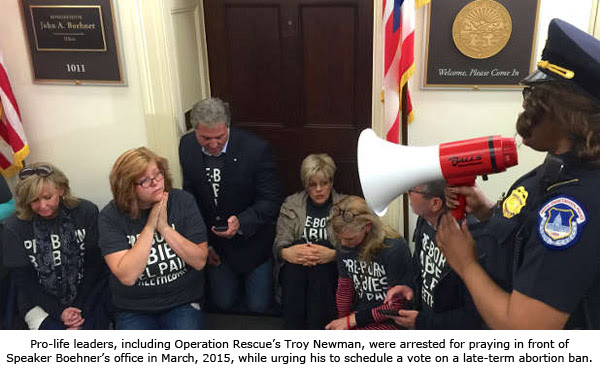 Washington, DC - Citing a division in the Republican party concerning the defunding of Planned Parenthood, House Speaker John Boehner has announced that he will not only step down as House Speaker, but will resign his Congressional seat in October.

This announcement comes as an important budget deadline looms. Some staunchly pro-life members of the House have vowed not to vote for any budget that contains funding for Planned Parenthood, but others insist that the funding must remain in order to avoid a government shut down when funding runs out on September 30.

Operation Rescue has participated in protests at Speaker Boehner's Washington, DC office.
Continue reading OR's reaction to this important breaking news story!
__________
Mizzou Ends Planned Parenthood Abortionist's Privileges as of December 1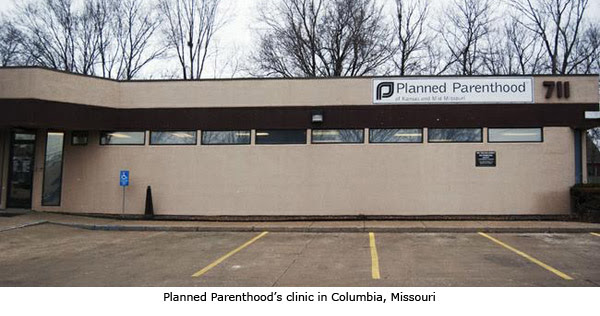 Columbia, MO - The publicly funded Missouri University has finally made the decision to end its limited hospital privilege agreement with Planned Parenthood abortionist Colleen McNicholas that enabled her to conduct abortions at a Planned Parenthood clinic in Columbia.

But in order to avoid concerns over non-discrimination laws, (which may or may not be applicable), rather that directly terminate McNicholas' privileges, MU has decided to end the "refer and follow" class of privileges that were granted to McNicholas and one other unrelated physician, effective December 1, 2015.

"I'm not sure why MU has to wait over two months to halt this bogus non-privilege arrangement, but we are just glad they are finally putting an end to this charade," said Operation Rescue President Troy Newman. "Now its up to the Department of Health to revoke the Columbia Planned Parenthood's abortion clinic license since it will no longer meet legal qualifications."
Continue reading about this decision that could leave Columbia once again abortion free!
________________________________


ORDER ABORTION FREE




The new book,

Abortion Free

by Troy Newman and Cheryl Sullenger, tells step by step how to make your community abortion free! It is available for order at

Amazon.com.

________________________________
________________________________
About Operation Rescue®

Operation Rescue is one of the leading pro-life Christian activist organizations in the nation and has become a strong voice for the pro-life movement in America.
Operation Rescue is now headquartered in a former abortion clinic that it bought and closed in 2006. From there, Operation Rescue launches its innovative new strategies across the nation, exposing and closing abortion clinics through peaceful, legal means. Its activities are on the cutting edge of the abortion issue, taking direct action to stop abortion and ultimately restore legal personhood to the pre-born in obedience to biblical mandates. Click here to support Operation Rescue.
Click here to make a secure donation online
.
________________________________
Web site:
www.operationrescue.org
E-mail:
info.operationrescue@gmail.com







Operation Rescue

|

P.O. Box 782888

|

Wichita

|

KS

|

67278