FOR IMMEDIATE RELEASE: XI JINPING, POPE FRANCIS AND THE 35th ANNIVERSARY OF CHINA'S ONE CHILD POLICY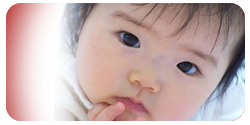 September 25, 2015, marks the 35th anniversary of China's brutal One Child Policy. On that day, Chinese President Xi Jinping will be in Washington DC on an official state visit, and Pope Francis will be in New York addressing the United Nations.
Concerning Pope Francis, Reggie Littlejohn, president of Women's Rights Without Frontiers, stated, "Pope Francis told the USCCB that the primary reason for his visit to the United States is 'the cause of life and that of the family.' Nothing on earth is more destructive to these causes than forced abortion under China's One Child Policy, which destroys both children and families. It is our hope and prayer that Pope Francis – in his time at the United Nations and in his address to the World Meeting of Families in Philadelphia -- will remember the women and babies of China who are being forcibly aborted. One fifth of the population of the earth suffers under the brutality of the One Child Policy. The coercive enforcement of China's One Child Policy is one of the major attacks on women and the family of our age."
Women's Rights Without Frontiers also has released an Open Letter to President Xi Jinping condemning coercive population control under China's One Child Policy. (See attached, as well as the electronic link below.) The Open Letter chronicles the history of savagely cruel and profoundly disturbing reports emerging from China over the past year, including:
· A baby girl was rescued after being flushed down a toilet
· A teacher from Guizhou was almost forcibly aborted at five months
· Chinese officials reportedly are forced to meet monthly abortion quotas
· Population control has China headed for a demographic disaster
· The One Child Policy is the driving force behind sexual slavery in China
The Letter argues that the "reform" of 2014 – really, a minor modification – of the One Child Policy has done little or nothing to end coercive population control or gendercide.
The Letter also discusses a recent study finding that multiple abortions leads to a greatly increased risk of breast cancer.
Littlejohn stated: "The mayhem caused by China's One Child Policy continues unabated and has taken some troubling new twists, with people being driven to mental breakdown, murder and suicide, as well as an obstetrician using her position of trust in order to traffic babies. The minor modification of the Policy that took place on January 1 of last year has failed to solve these problems. The One Child Policy does not need to be modified. Forced abortion and all forms of coercive population control need to be abolished."
Littlejohn continued, "In my opinion, the Chinese Communist Party will not relinquish coercive population control because 1) it enables them to exert social control through terror; 2) it is a lucrative profit center; 3) it provides an infrastructure of coercion that can be used to crush dissent of any sort; and 4) it ruptures relationships of trust, so that people cannot organize for change. I believe that the Chinese Communist Party is maintaining its grip on power by shedding the blood of the innocent women and babies of China."
The full Letter can be read here: