Matt C. Abbott column

241 reasons not to vote for Obama; 'Parish WebStore'

Matt C. Abbott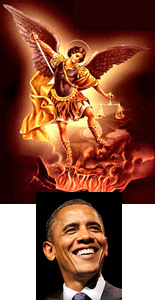 Yes, there are at least 241 reasons not to vote for President Obama next month. I'm sure there are many more, but I'll leave the task of coming up with the additional 425 reasons — so we have a grand total of 666 — to my fellow conservative columnists and bloggers. Steven Ertelt, editor of LifeNews.com, writes (slightly edited):
Click here
to see the list of 241.
---
From a news release:
---
Matt C. Abbott is a Catholic columnist with a Bachelor of Arts degree in Communication, Media and Theatre from Northeastern Illinois University in Chicago, and an Associate in Applied Science degree in Business Management from Triton College in River Grove, Ill. He has worked in the right-to-life movement and is a published writer focused on Catholic and social issues. He can be reached at mattcabbott@gmail.com.
© Copyright 2012 by Matt C. Abbott
http://www.renewamerica.com/columns/abbott/121024