Hamilton, OH Judge to Decide Fate of Haskell's Abortion Center; Toledo Facility Gets Stay
Columbus, OH – August 12, 2014 – On Friday, August 15, 2014, a Hamilton County judge will hear the appeal by notorious abortionist Martin Haskell not to comply with the law passed last summer by the Ohio legislature that requires abortion centers to come up to the standard of any other ambulatory surgical facility.
NARAL will be there holding a
Stand Up for Abortion Access Rally
.

Will you join us or send us a gift to support the effort?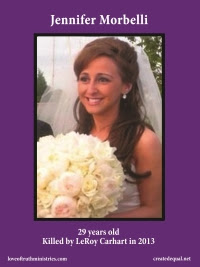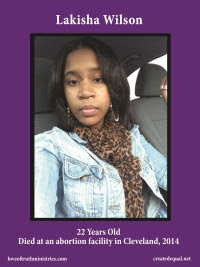 The court will hear arguments in the case to keep the Women's

Med

Center of Cincinnati open. If this clinic stays open, it will be just the beginning. A Toledo abortion mill has been given a stay to the order to comply with the law.
Read about the Judge's decision.
Come to the Rally for Women and Babies in Cincinnati:
Who
: Created Equal, Cincinnati RTL, you and your family, friends, and neighbors!
Where
: Hamilton County Courthouse, 1000 Main Street, Cincinnati, OH
When
: Friday, August 15, 8:30 - 10:30 a.m.
WILL YOU HELP US
STAND UP FOR WOMEN AND BABIES!
YOUR GIFT OF $10, $15, $25 OR MORE
PAYS FOR FUEL AND SOME OF OUR NEW SIGNS TO COUNTER NARAL
.
See

pictures

of our new signs depicting women who have died from the types of "legal" abortion that Martin Haskell commits.
"Abortion mills are so accustomed to operating as if they were not authentic medical centers that now that they have to follow the standards of legitimate medical facilities, they simply cannot do it," said Mark Harrington, Executive Director of Created Equal.
"It is a scandal that Martin Haskell has been allowed to operate so far below safety standards all these years.
The abortion industry says they care about the health of

women but

won't even comply with laws that protect women's health.
This violation of the law must come to an end."
Defending the born and the unborn,

Mark Harrington
Executive Director, Created Equal
PS - To financially support Created Equal, send your check to: Created Equal, PO Box 360502, Columbus, OH 43236. Or give electronically

HERE

.
For more information on Created Equal, contact Mark Harrington at 614.419.9000 or
mark@createdequal.net