I summed up President Obama's State of the Union address in two words. Frightening and Depressing.
But then I remembered that just last week I was in Washington, D.C., marching with HUNDREDS of THOUSANDS of pro-lifers in sub-freezing temperatures. I had many conversations and opportunities to speak to the throngs of pro-lifers and the single most energizing and uplifting theme was that we are

WINNING the war against the baby butchers

.
Thanks to your investment in Operation Rescue we saw 87 abortion mills close last year. That's right! 87!! And we are already on track to see multiple closures this year - that's why I need your vital support today.
Imagine a world where we don't have to "overturn" Roe vs. Wade because we have closed all the abortion mills. Over 70% of all the abortion mills have already closed.
Every time we close an abortion mill - Roe vs. Wade is overturned!
Every time a baby is saved - Roe vs. Wade is overturned!
There were once 2,176 abortion mills, today there are a mere 581.
So won't you please "chip in" with a gift of $3 or more so we can keep pushing back against the President's abortion agenda?
And thank you for you investment of your time and talents.
A voice for the voiceless,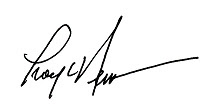 PS I know many people have said "I've read the back of the book and I know we will win someday." But we have the numbers to PROVE we are winning right now. Let's push our victory forward by investing in the fight to end abortion. Click Here: https://secure.call-kc.com/operationrescue/default2.asp
About Operation Rescue®

Operation Rescue is one of the leading pro-life Christian activist organizations in the nation and has become a strong voice for the pro-life movement in America. Operation Rescue is now headquartered in a former abortion clinic that it bought and closed in 2006. From there, Operation Rescue launches its innovative new strategies across the nation, exposing and closing abortion clinics through peaceful, legal means. Its activities are on the cutting edge of the abortion issue, taking direct action to stop abortion and ultimately restore legal personhood to the pre-born in obedience to biblical mandates. Click here to support Operation Rescue.
Click here to make a secure donation online
.
About Pro-Life Nation

Pro-Life Nation is an initiative of Operation Rescue that offers a goal-oriented strategy to end abortion. For more visit ProLifeNation.org and read our new booklet that details our strategy.
______________________________
__
Web site:
www.operationrescue.org
E-mail:
info.operationrescue@gmail.com