Matt C. Abbott column

Despicable abortionists, Notre Dame's hypocrisy, beating the ACLU, Obama's counterfeit Catholics


Matt C. Abbott

Here's the latest from Ann Scheidler and the Thomas More Society:

On May 29, 2010, the abortionists stooped to a new low, even for them. Here's what happened. In previous letters I've told you about Wayne Webster's abortion mill in Rockford, Illinois, which is decorated with rubber chickens hanging from nooses, a nun doll in a coffin, and various placards with hateful and mocking messages.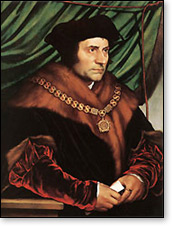 Well, on May 29, a new sign appeared at Webster's main entrance: a poster of Jesus giving "the finger" to passersby with the caption: "Even Jesus Hates You." What's the purpose of this outrageous, blasphemous poster? Apparently, Webster's message to the pregnant mothers scheduled for abortion is: "Jesus hates you, so you might as well go ahead and kill your baby." A poster like that could break the spirit of a vulnerable woman.

Insulting Jesus Christ in such a gross manner is bad enough. But there's more. Webster and his allies are also attacking and insulting the dedicated clergy who regularly pray and
save babies
outside his abortion establishment.


Continue reading here:
---
Matt C. Abbott is a Catholic columnist with a Bachelor of Arts degree in Communication, Media and Theatre from Northeastern Illinois University in Chicago, and an Associate in Applied Science degree in Business Management from Triton College in River Grove, Ill. He has worked in the right-to-life movement and is a published writer focused on Catholic and social issues. He can be reached at
mattcabbott@gmail.com