Why CMP Undercover Journalist David Daleiden Saw the Face of Evil in a Late-term Abortionist


October 16, 2015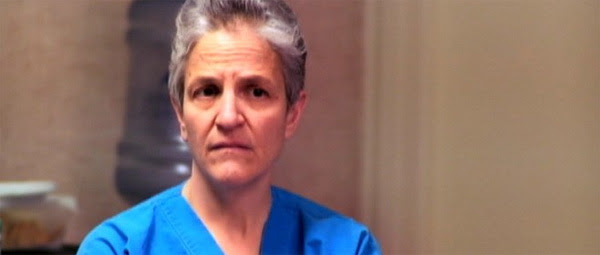 By Cheryl Sullenger

David Daleiden is the Director of the Center for Medical Progress, an organization that was known only to a handful of people prior to July 14, 2015, when he released the first of 10 summary videos that were part of his jaw-dropping 30-month undercover investigation into Planned Parenthood's participation in the illegal sale of aborted baby body parts that has dramatically changed the abortion debate in America.

Recently, David was
interviewed
on camera by The Blaze's Glen Beck, who posted a fascinating clip from that interview. In that clip, Beck asks David about whether he ever realized the powerful evil that with which he had embedded himself.
"At some point, you guys had to have walked out of those [meetings] just shaking and thinking, A: 'I can't believe the evil I just faced,' and B: people die for stuff like this. I mean, we're going up against evil, and very powerful evil. Did that ever hit you while you were doing these things?"

David then related his encounter with late-term abortionist Shelley Sella, an abortionist conducting the latest of abortions throughout all nine months of pregnancy who currently works at Southwestern Women's Options in Albuquerque, New Mexico. At the time of David's encounter with her, she was a contract abortion provider with Planned Parenthood in Concord, California.
Continue reading and view a brief new video with an eyewitness account of the murder of a 35-week baby during an abortion -- allegedly done by this same abortionist!
________________________________


ORDER ABORTION FREE




The new book,

Abortion Free

by Troy Newman and Cheryl Sullenger, tells step by step how to make your community abortion free! It is available for order at

Amazon.com.

________________________________
________________________________
About Operation Rescue®

Operation Rescue is one of the leading pro-life Christian activist organizations in the nation and has become a strong voice for the pro-life movement in America.
Operation Rescue is now headquartered in a former abortion clinic that it bought and closed in 2006. From there, Operation Rescue launches its innovative new strategies across the nation, exposing and closing abortion clinics through peaceful, legal means. Its activities are on the cutting edge of the abortion issue, taking direct action to stop abortion and ultimately restore legal personhood to the pre-born in obedience to biblical mandates. Click here to support Operation Rescue.
Click here to make a secure donation online
.
________________________________
Web site:
www.operationrescue.org
E-mail:
info.operationrescue@gmail.com







Operation Rescue

|

P.O. Box 782888

|

Wichita

|

KS

|

67278