Judie Brown
Judie Brown
May 25, 2013
These are confusing times in which we live. During confusing times, we need leaders who can bring us out of the darkness and offer understanding and leadership. We don't need leaders who cannot teach or help us understand the difference between right and wrong. We need leaders who will stand up for God's law and the law of the Church. If we don't have these leaders, what will happen to the flock?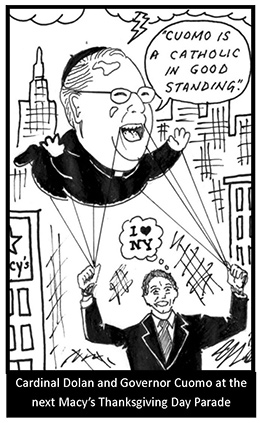 Recent headlines detail a rather confusing, but not surprising, situation involving Cardinal Timothy Dolan, archbishop of the Archdiocese of New York City, and New York state governor, Andrew Cuomo.

The cardinal is the Roman Catholic shepherd for the largest group of Roman Catholics in America. The governor is a member of the Roman Catholic Church who prides himself on his support for aborting children and leading the bandwagon for same-sex marriage. These are two positions that are in direct conflict with Catholic teaching.

That is the starting point for the cardinal flub.