| | |
| --- | --- |
| | |
A New York woman made the ultimate sacrifice last month when, discovering that she was both pregnant and that her cancer had returned, refused abortion and cancer treatment to give her unborn daughter a chance to live.
Jim Zetz knows he will not get to see his 11-year-old daughter get her driver's license. Or dance at the prom. Or graduate from high school.
After a couple of years in hibernation, the notion of "therapeutic cloning" is once again in the headlines.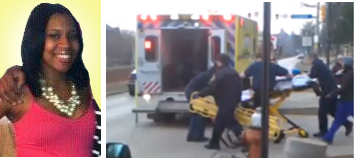 Operation Rescue has confirmed death and the identity of a patient of the Preterm abortion facility in Cleveland, Ohio.
Being married makes for a healthy heart, while being divorced or widowed is linked to higher rates of cardiovascular disease, according to a study of 3.5 million people released Friday.
On the deadline to sign up for health coverage through Covered California, some hearing-impaired residents were sent to a chat line offering 'hot ladies' instead of an insurance navigator.
A federal judge on Monday refused to block new Arizona rules limiting the use of the most common abortion drugs, handing a victory to conservatives in a lawsuit over restrictions that are the most stringent in the nation.