Gosnell Accomplice Steven Massof Sentenced in Abortion "House of Horrors" Case
Final three Gosnell co-defendants set for sentencing

March 13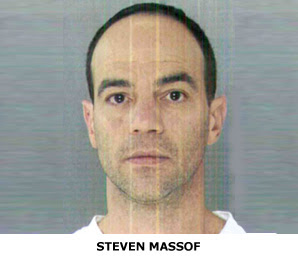 Philadelphia, PA - Kermit Gosnell's right-hand man, Steven Massof, who pled guilty to two counts of third degree murder for killing babies born alive during shoddy late-term abortions, was sentenced yesterday to 6-12 years in prison.
Prosecutor Ed Cameron had asked for a prison term of 10-20 years even though Massof cooperated with the prosecution and testified against Gosnell, who is now serving three life sentences for murder and a host of other crimes.
Massof, who earned a medical degree in the Caribbean nation of Granada, was never licensed to practice in the U.S. He drifted between jobs, often working as a barkeep before landing a job at Gosnell's Women's Medical Society in West Philadelphia.
"As evil as Dr. Gosnell was, as charismatic as he may have been, he didn't do this alone. He couldn't do this without the assistance of someone like you," said sentencing Judge Benjamin Lerner.
About Operation Rescue®

Operation Rescue is one of the leading pro-life Christian activist organizations in the nation and has become a strong voice for the pro-life movement in America. Operation Rescue is now headquartered in a former abortion clinic that it bought and closed in 2006. From there, Operation Rescue launches its innovative new strategies across the nation, exposing and closing abortion clinics through peaceful, legal means. Its activities are on the cutting edge of the abortion issue, taking direct action to stop abortion and ultimately restore legal personhood to the pre-born in obedience to biblical mandates. Click here to support Operation Rescue.
Click here to make a secure donation online
.
About Pro-Life Nation

Pro-Life Nation is an initiative of Operation Rescue that offers a goal-oriented strategy to end abortion. For more visit ProLifeNation.org and read our new booklet that details our strategy.
______________________________
__
Web site:
www.operationrescue.org
E-mail:
info.operationrescue@gmail.com