Two leading supporters of traditional marriage suggested that their movement fight back against the growing intolerance of their cause in new ways.
Dr. Anthony Levatino is a pro-life physician from New Mexico, but before having a change of heart on the issue of abortion, he was an OBGYN who also performed abortions.
Tens of thousands of pedophiles are using the so-called dark net to trade images of sexual abuse, an investigation by BBC News indicates.
A Canadian politician announced a new policy that will require all future Liberal MPs to vote "pro-choice,'' while grandfathering existing MPs "to a certain extent."
Cheryl Rupp held a homemade sign declaring "FREEDOM IS Given By GOD NOT by Govt." and the chant "one man, one woman" rang out on the Capitol lawn Thursday (June 19) as several thousand marchers rallied to show their support for traditional marriage.
Robert Waddell says he's glad the stem cells that healed him came from "a guy who was 50 years old" and not a human embryo. As a Catholic, Waddell opposes the destruction of small human beings and didn't want to rely on embryonic stem cells to cure his kidney disease.
Why was he so still that day? Why did he rest so calmly and quiet his heartbeat to make the doctors believe there was nothing good to come of waiting any longer? The doctors thought he was in danger, but they were wrong. Zero complications.
"Obvious Child" is being touted as the first ever "Abortion Rom-Com." That's right, a romantic comedy about abortion. I thought it would be impossible to do, but it wasn't. You have a broken, vulnerable protagonist, a naïve pretty boy love interest, and an unplanned pregnancy. We live in a world where abortion is, not to play too much into the title, the obvious answer.
I don't think that babies are the answer to every question. This program won't work everywhere. But here is the thing that strikes me: so often, the modern world sees people as a problem, and money and technology as a solution. Here is a movement that sees people as a solution. The more of that kind of thinking, the better.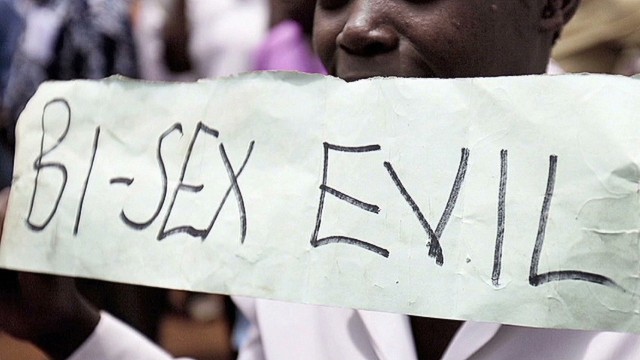 Uganda's government institutions will lose U.S. Funding as punishment for a law signed earlier this year by President Yoweri Museveni that makes some homosexual acts punishable by life in prison.
Normally twin newborns are born minutes or, at most, hours apart. But in this rare case, Alexandre is more than three weeks older than his brother Ronaldo.
According to Religion News Service, the General Assembly of the 1.8 million-member PCUSA voted to allow pastors to perform gay "marriages" wherever they are legal by a vote of 76% to 24%.