In these days of marriage equality, men can marry men; a woman can marry a warehouse or a bridge or a corporation; so why can't a woman marry a dead guy?
"Planned Parenthood is a lifeline for folks in this state," Cecile Richards said at a fundraiser for a Democratic U.S. Senate candidate in Montana this weekend. She was referring to her organization's role as navigators, desperately attempting to locate and sign up uninsured Americans for health care under the Affordable Care Act, conventionally known as ObamaCare.
Sexual freedom was a legitimate tenet of the original women's movement, but the Girls Gone Wild climate of today's youth culture is not pro-feminism. It has nothing to do with feminism. The Miley Cyrus arc of "growing up," becoming overtly sexy and proclaiming your independence, is not progressive. Embracing the objectification of women doesn't make you clever.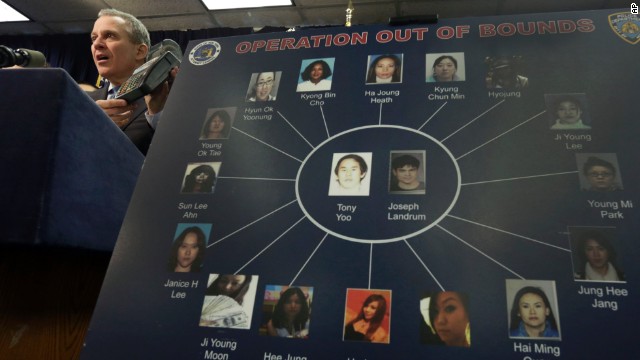 Until now there hasn't been a lot of data to help law enforcement and policymakers better understand the economics of the illegal sex trade and trafficking.
As controversy surrounds reform of Spain's abortion law, the newly-elected president of the local bishops' conference says Catholics must both oppose the procedure and support pregnant women.
In one of the largest collective lawsuits against the federal HHS mandate, the Catholic Benefit Association, representing more than 200 Catholic employers and more than 19,000 employees nationwide, has filed a suit on the grounds that the measure compels the violation of Catholic teachings.
The title of the deeply personal reflection at www.parenting.com is, "I'm What? Accidentally pregnant at 42, I faced the hardest decision of my life."
Parents of an 11-year-old girl in West Virginia have been arrested after arranging for an abortion following a case of pregnancy after possible incest. West Virginia State Police say they consented to the abortion and the abortion clinic in question didn't report the abortion to authorities.
Between the ages of 36 and 38, while in her then-relationship, Sarah underwent eight separate procedures to freeze her eggs, and she now has 70 stashed away. The eggs, she believes, are her key to motherhood, whatever her age.